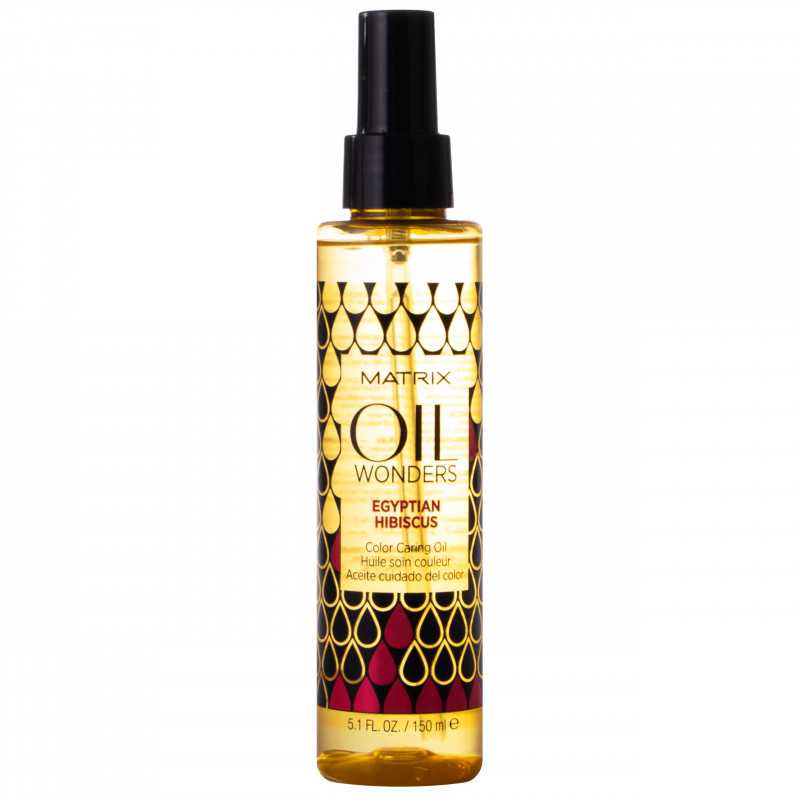  
Matrix Oil Wonders, Olejek Indian wzmacniający 150ml
Zmysłowa odbudowa dla kruchych i zniszczonych włosów – Olejek Indie Matrix Oil Wonders zapewnia włosy do 4 razy mocniejsze, jeśli połączysz go z orientalną mocą szamponu i odżywki Matrix Oil Wonders. Jeżeli Twoje pasma są zniszczone codzienną stylizacją, koloryzacją oraz zanieczyszczeniami, naturalna pielęgnacja egzotycznym olejkiem Indie przyniesie im zasłużone ukojenie. Kosmetyk nawilża włosy, które stają się bardziej sprężyste, a ich łuski wygładzają się. Dzięki temu wszystkie ważne składniki włosa pozostają w jego wnętrzu, a sam włos staje się bardziej odporny na uszkodzenie. Olejek możesz stosować do wszystkich rodzajów włosów, by polepszyć ich kondycję.
Rezultat
Włosy są wyraźnie odżywione i pełne energii – widać to po tym, jak się zachowują w ruchu i jak łatwo się układają. Stają się odporne na wypadanie i łamanie, końcówki – nie rozdwajają się, blask – jest większy niż kiedykolwiek. Dodając do tego efekt idealnie gładkich i miękkich włosów, uzyskujemy kosmetyk idealny. Olejek Indie Matrix Oil Wonders to włosy nie tylko mocne, ale przede wszystkim niesamowicie piękne i zadbane.
Sposób użycia:
Dodaj kilka kropel olejku do odżywki Matrix Oil Wonders lub aplikuj bezpośrednio na mokre lub suche włosy bez spłukiwania.
2 innych produktów w tej samej kategorii: