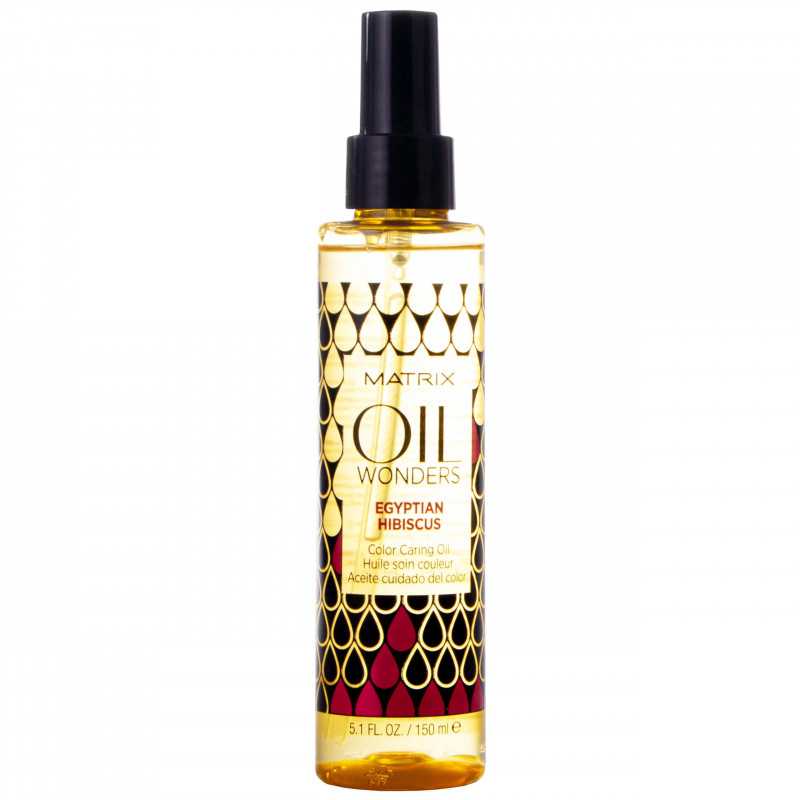  
Matrix Oil Wonders, Olejek Egipt nadający blasku 150ml
Twoje farbowane włosy są pozbawione blasku, wysuszone i nadwrażliwe? To żaden problem! Z Olejkiem Egipt Matrix Oil Wonders Twoje włosy zyskają do 75% więcej blasku, będą wygładzone i miękkie w dotyku. Olejek hibiskus wnika głęboko w Twoje włosy, by zapewnić im równowagę, uzupełnić składniki odżywcze oraz wygładzić łuski. Dzięki temu pasma lepiej odbijają światło, chronią też cząsteczki koloru przed wypłukiwaniem się. Włosy wyglądają na młodsze. Naturalny olejek nie niszczy włosów i możesz stosować go na każdy typ pasm – zarówno te mocne i zdrowe, jak i cienkie i nadwrażliwe.
Rezultat
Piękne, lśniące włosy. Ich kolor po farbowaniu lub rozjaśnianiu staje się bardziej świetlisty, mocniejszy, niezwykle wyrazisty. Włosy farbowane odzyskują świetną formę: są mocne, sprężyste, pięknie się poruszają. Olejek Egipt Matrix Oil Wonders to profesjonalna pielęgnacja włosów wyjątkowymi, aromatycznymi olejkami. Stosuj go w połączeniu z odżywką i szamponem Matrix Oil Wonders i zafunduj swoim włosom pełną egzotyczną kurację.
Sposób użycia:
Dodaj kilka kropli olejku do odżywki Matrix Oil Wonders lub nałóż kilka kropel na włosy bez spłukiwania.
2 innych produktów w tej samej kategorii: