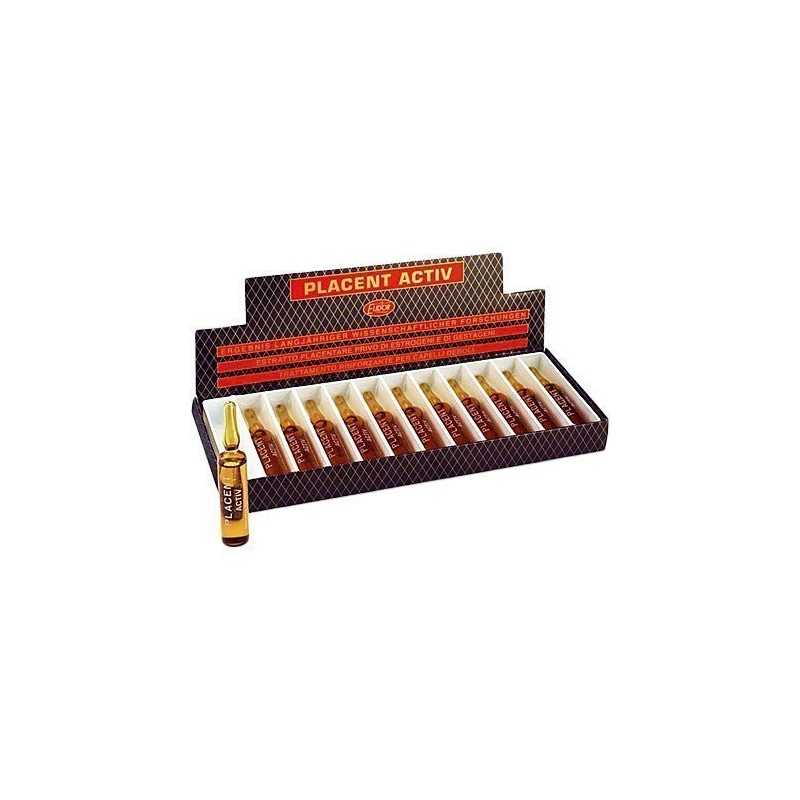  
PLACENTA ACTIV MIL MIL 12x6ml, Kuracja na porost włosów
Placenta Activ Mil Mil to niezawodny sposób na powstrzymanie wypadania i zagęszczenie włosów. Sprawi, że przerzedzona fryzura odzyska dawną objętość, pozwoli szybciej odzyskać piękne, zdrowe włosy, kiedy Twoje pasma są osłabione pod wpływem zabiegów chemicznych i szkodliwych czynników. Stymuluje wzrost nowych włosów w miejscach, gdzie pojawiają się zakola u mężczyzn. Najlepsze efekty zauważysz, jeśli zaczniesz działać od razu, pobudzając uśpione cebulki włosowe – z czasem w miejscach, gdzie pojawiła się łysina, zanikają one całkowicie.
Placenta odżywia i dotlenia cebulki, zapobiegając nadmiernemu wypadaniu i stymulując wzrost włosów. Wzmacnia i zagęszcza cienkie i delikatne pasma. Normalizuje skórę głowy.
Rezultat
Wypadanie włosów jest zatrzymane. Rosną one szybciej, są mocniejsze i zdrowsze. Uśpione cebulki są ponownie aktywowane, delikatne włosy ulegają wzmocnieniu.
Sposób użycia:
Po umyciu włosów łagodnym szamponem, podziel je na sekcje i rozprowadź zawartość ampułki na skórze głowy. Wykonaj 10-minutowy masaż opuszkami palców. Lekkie zaczerwienienie i odczuwalne ciepło to normalna reakcja kiedy skóra wchłania aktywne składniki. Stosuj 3 ampułki tygodniowo, następnie 2. Pełna kuracja to 12 ampułek. W przypadku przewlekłych problemów stosuj jedną ampułkę tygodniowo, by podtrzymać efekt.
Po zastosowaniu Placenty Mil Mil możesz nanieść inne preparaty odżywcze – skóra będzie lepiej je wchłaniać.
1 other product in the same category: